In our office, the term "Cosmetic" or "Aesthetic Dentistry" applies to many procedures from replacing an old amalgam in a single tooth with natural, tooth colored filling, to creating an entirely new and beautiful smile. While the term is also frequently associated with those in Hollywood or other famous personalities, we feel that everyone should have the ability to have healthy and beautiful smiles and we are committed to helping you achieve this. While cosmetic dentistry will, assuredly, improve your appearance there is far more that Dr. Pete accomplishes when treating you and your needs. Cosmetic dentistry blends the best of science and art to create restorations that not only improve your appearance, but also improve the strength, function, and longevity of your teeth. The process requires an extremely high level of experience and knowledge to properly diagnose, treatment plan, prepare and place natural, aesthetic restorations. In our office this level of care is not reserved just for the rich and famous. Individuals from all backgrounds, who have been seeking a healthier, more beautiful smile, have been treated by Dr. Pete.

Our portfolio of services can help you with the following:
Color improvement (Whiten, Brighten)
Tooth size/shape
Close gaps
Repair Chips
Lengthen or shorten worn teeth
Custom aesthetic replacement of older unsightly fillings with tooth colored restorations
Individual aesthetic natural looking crowns
Smile enhancement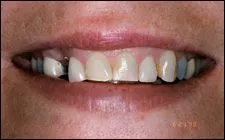 Before

After

Before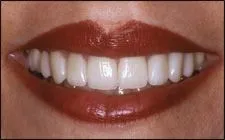 After

Before

After

Before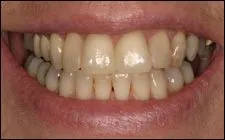 After

Before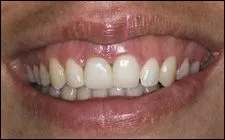 After
Cosmetic dentistry procedures include:
Cosmetic fillings - Alternative, natural-looking materials to conventional silver-colored fillings made from porcelain and composite resins, which are colored to match natural tooth enamel.
Whitening/Bleaching - Procedures that reverse the effects of such things as aging, food and tobacco stains, and medication use.
Veneers - Special thin laminates, called veneers, used to cover stains, correct discolored, worn down, cracked and chipped teeth, and close unsightly gaps between teeth.
Bonding - A tooth-colored material that looks like the enamel of your teeth and used to improve the color of a tooth, or close unsightly gaps.
Cosmetic contouring and reshaping - A relatively simple procedure that can correct crooked, chipped, cracked, and even overlapping teeth.
Crowns - Synthetic caps, usually made of a material like porcelain, that can be placed on the top of a tooth to restore its function and appearance, attach bridges, cover implants, or prevent a cracked tooth from becoming worse.
Crown lengthening - Performed to reshape gums and bone tissue, and often used to correct a "gummy" smile.
Bridges - Natural-looking dental appliances that can replace a section of missing teeth and restore the natural contour of your teeth as well as the proper bite relationship between upper and lower teeth. Bridges are sometimes referred to as fixed partial dentures, because they are semi-permanent and are bonded to existing teeth or implants.
We invite you to discover what we can do for you.